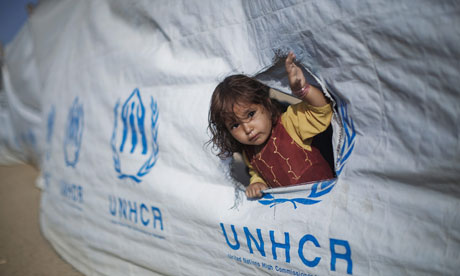 Global Refugees Day Camp 2015 is coming soon! Sign up now and experience the world like never before!
Date : 23 May 2015
Time: 1230 to 1800
Venue: The Hong Kong Polytechnic University
Medium: English
Fee: Free
Global Refugees Day Camp is a one day programme created by ICE based on a simulation game developed by UNHCR. During the day participants will have an opportunity to meet refugees and asylum seekers, go through their experience, and practice communication skills.
How is a simulation game effective in spreading awareness?
Simulation game is one of the best methods to help people understand phenomena which are complex and far removed from their everyday life. It allows participants to experience emotions in a very personal and enduring manner but on a smaller scale than in real life.
Students' Learning Outcomes:
Describe and analyse the social issues in relevance  to the refugee community
Reflect on active citizenship by community engagement
Demonstrate empathy and social responsibility
By participating in the simulation game, participants will:
Discover the concrete problems which confront refugees
Feel the psychological anguish caused by separation
See what forces people into refugee situations and the train of events that brings them to refugee camps and beyond
Think about possible solutions to refugee problems, particularly with regards to integration within the country of asylum and repatriation to the country of origin
The Agenda Of the Day Includes:
Opening
Team Building games
Refugee Simulation Game
Interaction with Asylum Seekers in Hong Kong
Cultural Sharing Session
Closing
Contact us at ice@interculturaleducation.asia for more details!